Legal Appraisal Services For Attorneys
Appraisal Services for attorneys and other legal professionals: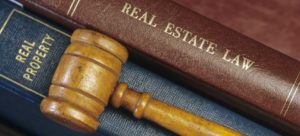 Welcome to the Attorney Services page of Orleans Appraisal. Here you will find the real estate and appraisal services that we provide specifically for attorneys and other legal professionals. Our legal services include:
Estate Settlement
We offer appraisal services for attorneys handling estate settlements. This process, which requires sensitivity and efficiency, includes discovering and placing an opinion value on the assets that were owned by the deceased. Our real estate valuation services help expedite the estate settlement process, including transferring the assets to the designated parties and paying any taxes. Our appraisal team is here to assist the succession representative and /or the attorney.
Divorce Settlement
We all realize that some marriages do not live up to the happily ever after. During a divorce, the community property must be divided. Divorcing parties must hire a Louisiana Certified Residential Real Estate Appraiser to form an opinion of current fair market value (FMV) of the real estate before this division. You can rely on our appraisal experts to assist you in these divorce determinations. Our appraisal services will provide timely, effective, and affordable solutions for documentation that is suitable to be presented in court for divorce proceedings.
One of the most considerable assets in a divorce is the house, the value of which must be appraised by a certified residential real estate appraiser before the divorce can be finalized. The parties in the divorce must decide if one will keep the house by buying out the other party or if they will sell the property and divide the funds as they do the other divorce assets. In any case, it is advised that each should attain an independent appraisal of the house. Depending on the situation, Orleans Appraisal will appraise on the fair market value or retrospective opinion of value.
In addition, we assure that our appraisal reports are professional, valid, and meet the requirements of the IRS, USPAP, Louisiana state agency and Parish court. We provide current, detailed appraisal reports justifying the appraiser's findings and the appraiser's qualifications and accreditation. We ensure that these divorce appraisals are defensible in court for divorce proceedings and that delicate matters are handled with sensitivity and discretion.
Expert Witness – Litigation Support
Orleans Appraisal does not currently provide expert witness services. Please Contact Us and we can provide you with references for qualified real estate professionals who can provide services for you.
Other Appraisal Services
Orleans Appraisal can also provide other legal appraisal work, including Condemnation Appraisals, Parish Tax Assessment Valuations, Retro Appraisals (aka Date of Death Valuations), and other legal-oriented appraisal work. Call or Email Us to discuss how we can meet your firm's and client's needs.