Appraisal Services
Reasons For An Appraisal
The reasons to hire a real estate appraiser are many. You could be a Homeowner wanting to buy, sell or refinance your piece of the American Dream. You could be an attorney that specializes in successions, probates or divorce settlement. You could be an accountant that needs a tax or liquidation value for real estate. A real estate agent that would like an accurate measurement or a solid valuation to base a listing price of a home. I every case your needs are different and unique. You will need an expert to examine your individual needs and to determine the best approach to solving the problem with the highest level of credibility. We at Orleans Appraisal want to be your expert!
Service Area: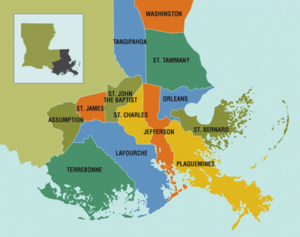 Orleans Appraisal provides services for the entire Greater New Orleans, LA area. We specializes in unique homes in the Uptown, Garden District, Gentilly and Bywater neighborhoods. We perform real estate appraisals and services in the following towns and parishes, as well as many other communities in South East Louisiana; New Orleans, Kenner, Metairie, Chalmette, Destrehan, Estelle, Gretna, Harvey, Jefferson, LaPlace, Luling, Mandeville, Marrero, Meraux, River Ridge, Terrytown, Timberlane, Westwego & Woodmere.
Contact Us
If you need a Louisiana or New Orleans Appraiser, please call us today to find out how we can meet your residential appraisal needs: Call (504) 300-9714 or use the contact form.