New FEMA rate maps for New Orleans, LA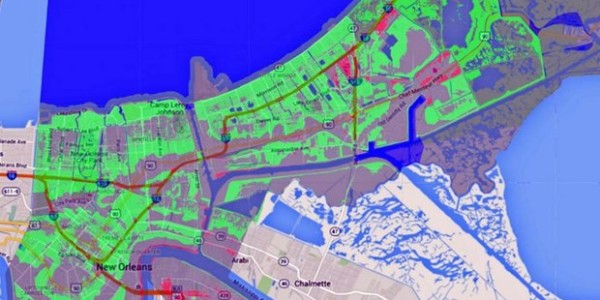 If you own a residence in New Orleans, Orleans Parish proper, you may be able to significantly lower your flood insurance premiums. Many New Orleans owners will be getting cheaper rates all in thanks to the new FEMA Flood Insurance Rate Maps. According to Landrieu's office, the new FEMA insurance rate maps should "affect approximately 85,000 policies in New Orleans." FEMA will be holding an educational workshop this Friday afternoon, 08/26/16 from 1-3 PM in the New Orleans City Council Chambers located at 1300 Perdido St.
"Due to significant improvements in drainage and flood protection, more than 53 percent of all properties in New Orleans were removed from Special Flood Hazard Areas ('A' zones), and as a result, will benefit from more affordable flood insurance," according to a press release from the Mayor of New Orleans.
Look for new flood maps for St. Bernard, Jefferson parishes in the spring of 2017.